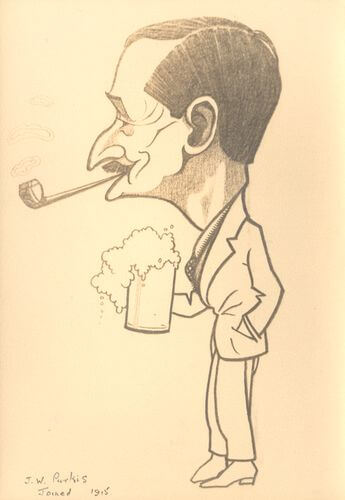 Croydon Camera Club meets regularly every Wednesday at 8pm in Shirley, Croydon. Details here.
​We are a friendly, welcoming bunch of amateur photographers with a varied Programme of events covering competitions of both prints and digital images, guest speakers and practical evenings.
​You are most welcome to join us at the club to get a taster of what we have to offer.
We are affiliated to the Photographic Alliance of Great Britain through membership of the Surrey Photographic Association (SPA), and are a founding member of the Federation of South London Photographic Societies (FSLPS).
Caricature of member J W Purkis from 1915!